1 tag
planeswalkingonsunshine: If someone ever tells you a certain song is important to them you should turn it up and lay on your bed and close your eyes and really listen to it even if its 10 minutes long because at the end you will know that person much better I think
"Memories do not always soften with time; some grow edges like knives."
– Barbara Kingsolver, The Lacuna (via slanting)
1 tag
… while skepticism and lunacy are from opposite ends of the mind. ~ü
1 tag
Lunacy and faith are inseparable. ~ü
4 tags
2 tags
"In a completely rational society, the best of us would be teachers and the rest..."
– Lee Iacocca, automobile executive (b. 1924)
6 tags
It's Getting Dark
A bird calls from a tree. It is late evening in the summer. I remember the woods behind my childhood home. The sun is below the horizon. Someone is watching prime-time television. It's time to come inside; it's getting dark. ~ü
5 tags
6 tags
Idea vs Intention
Ideas are neutral. Intention is powerful. I'm working on a piece with another artist; we're both focused on the look and the how-to. Are we moving forward when we define the aesthetic before we define its intention? It's troubling. Art that is neutral is art that is not worth making, just as declarations of true indifference are not worth the wasted breath. ~ü
2 tags
"The important people in our lives leave imprints. They may stay or go in the..."
– (via bellarte86) Thank you for this. (via journalofanobody)
2 tags
4 tags
Putting It All Together
Putting it all together requires patience and play, focus and effort; I'm sure of that much. I'm almost 10 years into this experiment that looks to bring together my formative training in programming, music, and film. It's difficult to focus when you're covering so much ground. It's impossible to play when you're putting in so much effort. Patience will keep...
8 tags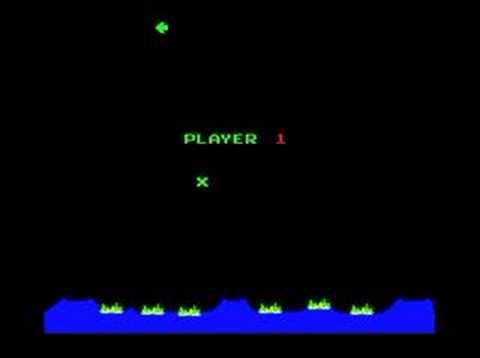 5 tags
1 tag
5 tags
3 tags
3 tags
1 tag
2 tags
The feeling of forced inertness, the inability to move, paralysis - this is the most subtle terror.
4 tags
2 tags
4 tags
3 tags
4 tags
Sinking into the bath, feeling the water rise around you. Diving into the pool, breaking the surface and passing into another world. One that's all around us, a kind of noticeable density that you can feel against the skin. Light is different – more diffuse. Sound is warped, becoming strange. You can feel ripples, movements through the medium, feeling other people without touching them though...
3 tags
Intention
Clarity of intention is the most important quality in our communication with others.  Intention comes from deep within.  In my effort to know everything and be everywhere, the intention of my actions were lost along the way. What is your intention?
1 tag
"Though the problems of the world are increasingly more complex, the solutions..."
– Bill Mollison, co-founder of the world-wide permaculture movement (via nirvikalpa)
1 tag
Watch
The World is Improving, One Individual at a Time. Every single day people volunteer, comfort one another, engineer leaps in efficiency, search for cures, stand up for what they believe in, and show kindness to strangers. These daily actions have created a better, kinder present. Unfortunately, our media is too often usurped by extremists, fearmongers, and fundamentalists. With advancements in...
3 tags
"The fear of abstract art is that it could be interpreted in many ways, and who..."
– Anne Applebaum on the fear of abstract art in communist culture in the period after World War II (via nprfreshair) there's also the idea that the us government sponsored the AbEx movement and pollock and all that to break away from social realism and 'paint a better picture' of america in art by...
4 tags
3 tags
2 tags
"Every life is inexplicable, I kept telling myself. No matter how many facts are..."
– Paul Auster. Another gem from Whiskey River. (via crashinglybeautiful)
2 tags
"The universe is made of stories, not atoms."
– ~ Muriel Rukeyser (via mythologyofblue)
2 tags
5 tags
2 tags
"In bed at 4PM I held my pillow and thought "oh well" in regards to my entire..."
– Tao Lin
3 tags
3 tags
1 tag
"[I]magine what would happen if, instead of centering our beliefs about..."
– Julia Serano, Whipping Girl: A Transsexual Woman on Sexism and the Scapegoating of Femininity ("Putting the Feminine Back into Feminism," pg 329)
4 tags
2 tags
3 tags
Quiet Night Thoughts
Before my bed there is bright moonlight So that it seems Like frost on the ground: Lifting my head I watch the bright moon, Lowering my head I dream that I'm home. ~ Li Po (via journalofanobody)
3 tags
3 tags
3 tags
2 tags